ABOUT
I am a -year-old portrait-painter and fine-artist,
multi-instrumentalist musician, composer and an app-inventor.
I am married with two children and co-founded of Artime,
a gallery, studio, art school and shop.
BIOGRAPHY
I have been a professional artist since 2002 when I signed my first publishing contract with a New York publisher, but I began selling my art and taking commissions at the age of eleven. My work was first accepted for the world-famous BP Portrait Award exhibition at The National Portrait Gallery in London, England in 2004. This encouraged me to concentrate my art toward portraiture.

My paintings have won many awards and been exhibited in some of the most prestigious exhibitions in the world. In 2006 a portrait of my parents was selected as a finalist for the largest art-prize in the south-west of England. The portrait award was being judged by Rachel Cambell Johnson (Times art critic), Sir Peter Blake (Artist) and Bel Mooney (Author). I was selected as the winner and awarded the five thousand pound portrait commission.

In 2008 I held a solo exhibition at the Holburne Museum in Bath, which opened with live BBC coverage for the unveiling of my portrait of triple academy award-winning directors Peter Lord CBE, Nick Park CBE and David Sproxton. My portrait commission 'Supper at Aardman' became part of our national collection. SEE HERE
I have studied music since childhood, originally as a classical guitarist. At the age of eleven, I performed live to more than two million people on morning television show TV-AM. As a multi-instrumentalist musician and composer, I have always continued to create music and in 2014 I released a solo album under the name AnOn AmOs for which I wrote and produced all of the songs and played all of the instruments. This received world-wide airplay including BBC Radio 6. One of the tracks from the album was also selected as the BBC Sound Bite for BBC Introducing. In 2017 I performed in the music festival LakeFest which was being headlined by Primal Scream. In 2020 I began releasing music under my full real name.

I am a person who refuses to limit possibilities for creativity and as a result, I often diverge into other expressive outlets, another of which has been computer programming especially in the form of game application invention and creation. Two of my most successful are the puzzle game 'Tokle' (160,000 impressions), first published in 2010, and 'Scrazz' an educational, multi-player family word game, in 2016.


Awards

BP Portrait Award Longlist 2020
Sunday Times Watercolour Competition Finalist 2016
Runner Up Jackson's Oil Competition 2016 Read Interview
Artists and Illustrators Artist of the year finalist 2011
Holburne Portrait Prize First Prize Winner 2006 See Prize Commission
BFA Best Painting Award Winner 2009 - Royal West of England Academy of Art (RWA)
Excellence in Watercolour Award - RWA 2008
Consumer Intelligence Watercolour Award - RWA 2007
St. Cuthberts Mill Works on Paper Award - 2007
Peoples Choice Award - Victoria Gallery 2006



Exhibitions

Royal West of England Academy of Art - Autumn Exhibition 2019
Royal Institute of Painters in Watercolour (RI) 2018
Sunday Times Watercolour Competition - Guildford House Gallery 2017
The Roper Gallery, Bath - 2017
Royal Society of Portrait Painters (INVITED ARTIST) 2016
Sunday Times Watercolour Competition - Mall Galleries 2016
Royal Society of British Artists - 2014
Cork Street Open - Cork Street London - 2010
National Portrait Gallery - Portrait Gala 2009
Painting Aardman - Solo Exhibition - Holburne Museum - 2008
Royal Society of Portrait Painters (INVITED ARTIST) 2008
BP Portrait Award 2007
The Singer Freidlander Sunday Times Award - 2006
National Portrait Gallery - Portrait Gala 2005
Painting Exhibition - RWA - 2005
The Singer Freidlander Sunday Times Award - 2005
Solo Exhibition - Center Space - Bristol 2004
BP Portrait Award 2004
Royal Society of Portrait Painters 2004 - 2016
The Hunting Art Prizes - 2005
RWA Open painting exhibition - 2005
The Singer Freidlander Sunday Times Award - 2004
Bath Society of Artists - 2004 to 2012
Royal West of England Academy of Art - Autumn Exhibition 1999 - 2009



Notable Sitters

Peter Lord, CBE
Nick Park, CBE
David Sproxton, CBE
Mehmet Omer Koc
Prof. Val Gibson
Sir Simon Bowes Lyon (1st Cousin HM Queen)
Lady Caroline Bowes Lyon
Spencer Kelly (Director)
Peter Brown PNEAC RP (Artist)
Anthony Beeson (Time Team Art Historian)
Holly Belsher (Artist)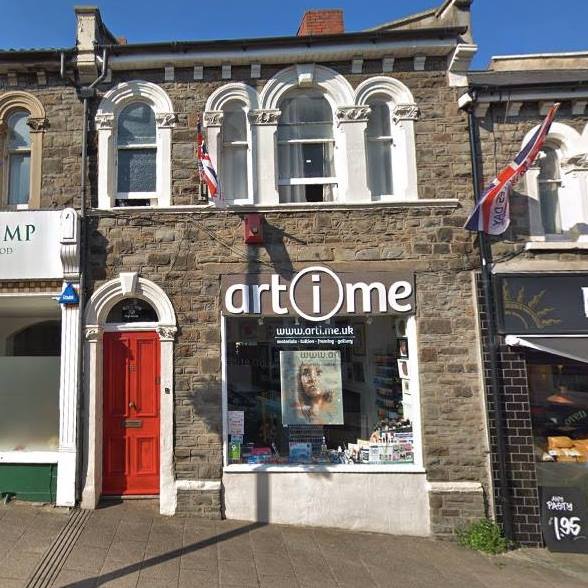 title
ART
Below is a selection of my artwork.
Many of these works are commissions and in public or private collections.
A few works are available for sale and can be purchased via PayPal or BACS.
Artworks can be delivered but the buyer is responsible for any import taxes.
Many recent paintings and drawing can be seen in our gallery
Artime
.
MUSIC

This is the album I made in 2014 under the name AnOn AmOs.
I composed, produced and performed all of this music.
Track 2. 'Running Free' was used for the BBC Introducing Sound Bite.











Contact

EMAIL: vincentmichaelbrown@googlemail.com
MOBILE: 07398 33 6085
GALLERY: www.arti.me.uk
Artime, 58 High Street, Hanham, Bristol BS15 3DR




© Vincent Michael Brown 2020